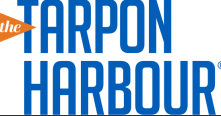 Your Review
Submit a Review

Resident Reviews
|Recommended: Yes
Dream come true — This community feels like a vacation home all the time, its paradise. We were lucky to have ocean views and wake up to that every morning. The home itself is beautiful with the high ceilings, the square footage and the layout. Worth the price. Love it here.
Hi Caridad, Thank you so much! We are so happy to hear it feels like a vacation every day! Team Tarpon
|Recommended: Yes
Happy — Good
Thank you!
|Recommended: Yes
Very peaceful and clean — Even though it is off the highway, I don't hear much traffic noise. The property is well kept and the staff is friendly
Thank you so much!
|Recommended: Yes
Great place to live — The apartments have plenty of room, very relaxing atmosphere, and great location. The management staff is awesome
Thank you so much!
|Recommended: YesRelaxing and comfortable — Has a great view of the water and is very relaxing after coming home from work.
|Recommended: YesVery relaxing — It is off the highway, but you can't hear much noise. The floor plans are great and I really like the community.
|Recommended: YesVery nice — Its a quiet friendly area.
|Recommended: YesIts nice — Its been good
|Recommended: YesTarpon Harbour is awesome — Tarpon Harbour is a very nice community. The pool is very nice. The apartments are very nice, albeit not much storage space, and you cannot hear your neighbors through the walls, which is awesome Pet friendly also. Covered parking under the units is great when it rains.
|Recommended: YesVery little storage — There isn't much storage
|Recommended: YesI love my home — I absolutely love everything about Tarpon Harbour Since day one, it has been a quick and easy move - the office staff being wonderful, many thanks to Carey in particular for all her help Any time there were issues in regards to maintenance, Alberto Saez has been beyond wonderful and helpful. The community is really great and I really enjoy living in such a great place
|Recommended: YesTarpon Harbor Review — A good alternative to private rentals in the Keys
|Recommended: Yes
Very nice place When is pool going to open — Very nice, peaceful neighborhood. Nice apartments townhouses. Very personable office staff. Very quick to help with any issues. However, getting the pools up and running has taken a very long time with no recent updates as to when they will be available for use. Needs better lighting on the drive into the complex. Other than that, very very good
Hi Kevin! Thank you for the great review! We expect to update everyone about the pools soon, construction has started TODAY, so when we get an official word on the time frame we will let everyone know the good news!
|Recommended: YesGreat place to live — There are some issues with the unit but nothing major. I would like more storage space. The layout of the living room area could be a bit better. If the space used for the balcony was used for more living room space that would have been perfect. My unit happens to be close to the Sea Grape and they are loud in that area. People are constantly hanging out in the parking lot past 11pm making noise and playing music. I hope that they plant more dense plants between the Sea Grape and our unit to reduce noise. Overall, it is a great place to live. The staff is really nice and take care of any issue very quickly. The grounds are nice and clean. I have lived in the area for 6 years and have moved 4 times because of the terrible conditions of rentals in the area. I am glad to have such a nice place to live in the area.